Bartolomeu Dias Biography
Bartolomeu Dias was a Portuguese explorer that is today best remembered for being the first European who sailed to the southern tip of Africa. His voyage opened the way for his compatriot Vasco da Gama who managed to find sea route to India in 1498.
Dias was born in 1451 in a royal family where he held the position of knight and sailing master of a war ship São Cristóvão (Saint Christopher). In late 1486, Portuguese king John II appointed him with a mission to explore the southern coast of Africa. In addition to finding the route to India, he was also tasked to visit the lands that were mentioned by Portugese explorer João Afonso de Aveiro (Ethiopia).
His journey south began in August 1487 with a fleet of three ships –São Cristóvão, São Pantaleão and support ship João de Santiago. After they replenished provisions at Sao Jorge de Mina, they reached the southern tip of Africa in March 12, 1488. One month later Dias discovered Cape of Good Hope (he named it "Cape of Storms" before it was later renamed by King John II of Portugal), but his crew elected not to continue their journey further to east and India. After 16 months on the sea, Dias returned to Portugal bringing the news of a newfound route.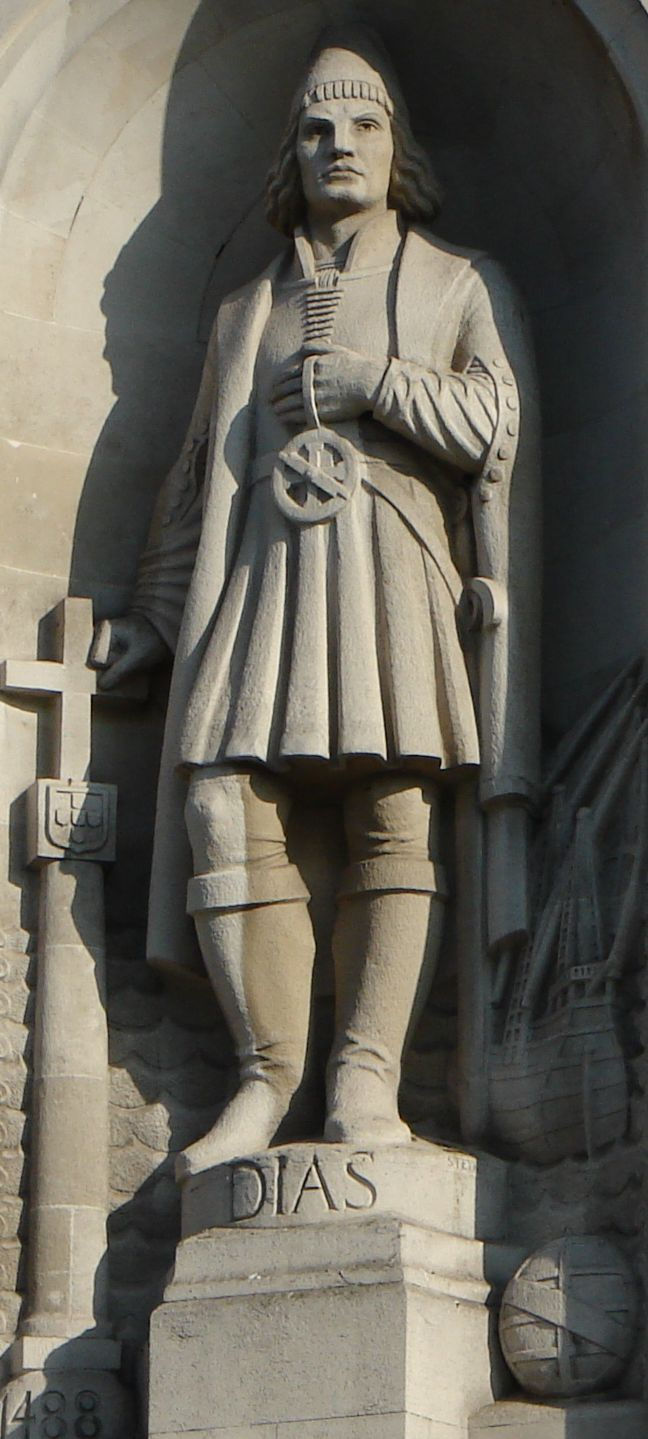 Next ten years he spent in the Portugal, planning his next mission and constructing several news ships. He joined Vasco da Gama on his journey to India, but he only sailed to Cape Verde Islands in the Atlantic. After that, Dias joined the expedition led by the Pedro Alvares Cabral where they discovered the coast of Brazil in 1500. Soon after, he died on a sea when four of his ships were sunk in a storm near the Cape of Good Hope. Shipwreck of his sunken fleet was never found.