Richard Mohun Biography and Facts
Richard Mohun (1964-1915) was a very influential American diplomat, soldier of fortune, mineral prospector and explorer that made his fame in Africa where he worked as commercial agent, soldier and consul in the regions of Angola, Congo, Zanzibar and South Africa. His two most important expeditions was military mission with Belgian army in which he fought Rumaliza slavers in Congo, and prospecting mission for laying telegraph in the region of Tanganyika-Nile.
Richard Dorsey Loraine Mohun was born on April 12, 1964, in Washington, D.C. as the Catholic writer Anna Hanson Dorsey. After finishing home tutoring school, Richard Mohun became very interested in Africa which had connections with his family members, especially his grandfather William McKenny who was involved in the efforts of colonizing Africa. During his youth Richard became invested in Africa because of the pictures that his grandfather collected, but as an adult he became concerned about African slave trade that was performed by the Arab states in the territories across Southern and Eastern Africa. He joined US navy where he served in Pay Corps from 1881 and reaching the rank of lieutenant 1889. During the same year he joined United States Department of State and few years later he shipped out to Congo where he served as a commercial agent. There he investigated commercial potential of that country (natural materials, sales opportunities), promote trade and served as the diplomatic representative of the US. During 1882 and 1883 Mohun visited much of the interior of Congo, including many places where white man never lay his foot, and also came in contact with armed parties of Arab slavers.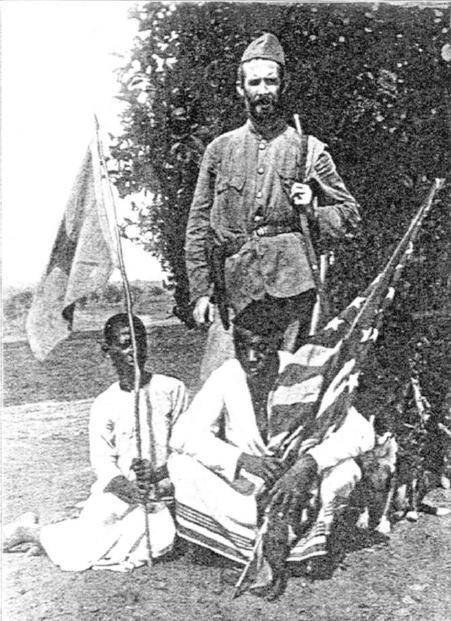 Seeing the effect of the slave trade and Congo Arab war in which Belgian forces helped Congo government to fight against slave traders led by Sefu, Richard Mohun elected to volunteer as the leader of the Belgian artillery unit. He managed to survive Chaltin Expedition during which time he maintained his position as the US commercial agent and diplomat to Congo. He received no pay from Belgian government, but received payments and awards from several trading and geographical societies for his exploits and findings during that expedition. In May of 1895 he was pointed as Consul to Zanzibar, where he served as an intermediary Sultan of Zanzibar and the British authorities who were involved in the Anglo-Zanzibar War. After his contract with US State Department ran out, he returned to the business of prospecting on the behalf of the Belgian government, who additionally awarded him with the position of district manager of Congo where he was responsible for overseeing 5 million natives, government officials and improving trading. He continued his work on eradicating slavery, surprising cannibalism in the wild Congo tribes and organizing numerous prospecting and surveying missions to the all parts of Congo.
The last big expedition of Richard Mohun started in 1899 when he was tasked to survey land for laying telegraph wires between Lake Tanganyika to Wadelai. This included land between Zanzibar city, Fort Johnson, Karonga, Zombe, Kasongo and Stanley Falls. One of the most exciting moments of his expedition happened in July of 1900 when his workforce party who was setting poles for telegraph was attacked by the large force of cannibal tribesman numbering 1,500 men. Mohun survived by managing to kill 300 and wound over 600 attackers. After 3 years of work, expedition was finally finished with the completion of this ambitious telegraph line that connected West and East Africa in October 1901.
Richard Mohun stayed in Africa for few more years, managing to organize more exploratory expeditions (most famously 1907-1908 prospecting operation on the Uele River where he was attacked several times by cannibal tribes).
After more than 20 years serving in African and surviving several large battles, Richard Mohun returned to his home in Royal Oak, Maryland, but continued to be active. He even served on a ship that carried Red Cross cargo to the Europe that was engulfed in World War I. He suddenly died of a fever on July 13, 1915. He was buried beside his wife Harriette Louise Barry in Oak Hill Cemetery, Washington DC, leaving behind his two sons Reginald Dorsey Mohun and Cecil Peabody Mohun.