Francis Drake - English Explorer
Francis Drake (1540 - 1596) was one of the most famous naval captains of the 16th century. His numerous exploits brought him great fame and recognition in his home country of England, but also great amount of notoriety by the Spaniards who regarded him as a pirate. As an explorer, he is hailed as a first Englishman that has managed to circumvent the world.
He started his naval career in 1570, with few visits to West Indies as a trader, but two years later he become English privateer and begun raiding Spanish ships in the area of the Caribbean. His first naval victory was in 1572 when he successfully raided Spanish town and its harbor, but due to wounds he and his army retreated. A year later he joined with French buccaneer Guillaume Le Testu in a attract that brought them incredible raid. They managed to intercept Spanish mule traders that were carrying 20 tons of silver and gold stolen from the land of MiddleAmerica. That kind of bounty could not be easily transported to the 28 kilometers distant shoreline so they decided to burry the majority of the treasure on a secret location. The remainder of a treasure was buried at the shoreline when they noticed that Spaniards were close. A year later Francis Drake returned to England where his fame escalated to new heights.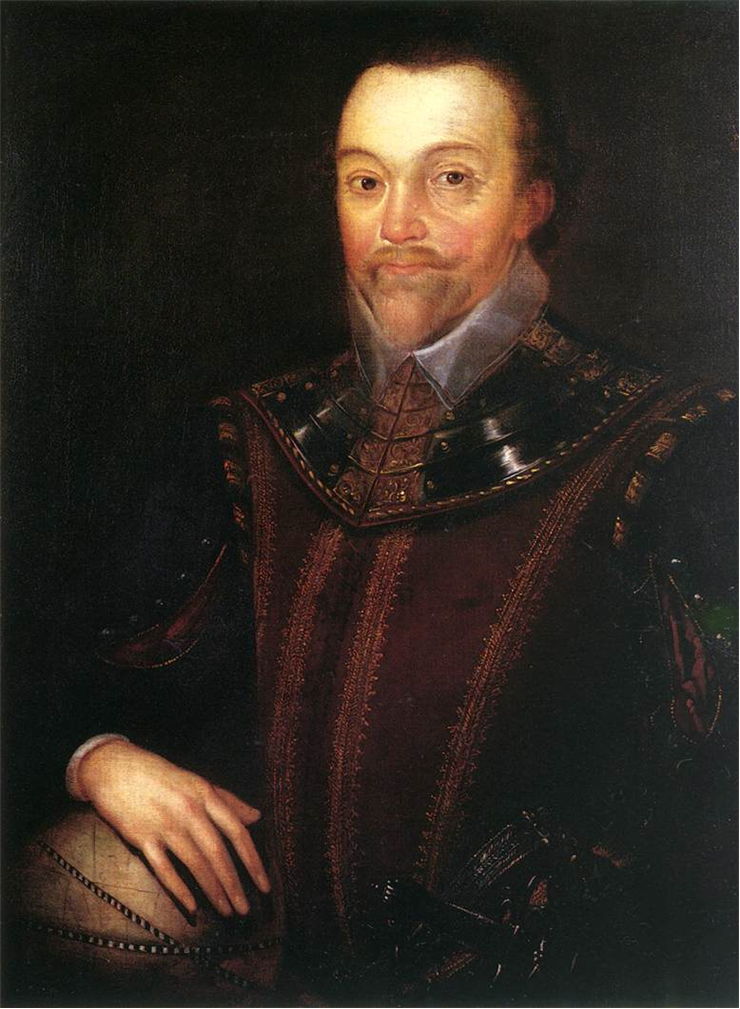 Following that success in 1577, he received an order from Elizabeth I of England who directed him to go to the South America and explore its lands and defeat any Spain's forces that he encounter. He embarked with a fleet of 6 ships, but only three of them reached the MagellanStrait, but there he was hit with a massive storm that destroyed one of his ships and made one too damaged for the journey ahead. From there he continued north following the cost and raiding Spanish towns reaching the northern parts of Chile. There he managed to capture two Spanish ships that were full of treasure - more than 26tons of silver and several thousands of golden coins and jewels. He traveled to the shores of the North America and then went westward and toward the Asia and Africa.
By 1580, he returned home being the first Englishman who has successfully circumnavigated the Earth. His cargo full of his Spanish treasure secured that his success, and in 1581 he received his knighthood, become Mayor of Plymouth and a member in English Parliament.
In the following year Francis Drake preformed more military oriented roles, sacking Spanish cities and ports in America (Santo Domingo, Cartagena, fort San Augustin) and destroying Spanish fleets on several occasions (at Cardiz, Corruna, Liberian coast). In 1588, Spanish king launched all-out attack on the England and by then Drake reached the rank of Vice Admiral. He managed to defeat Spanish armada by capturing few key ships and disrupting their formation during the key moments in battle.
After that, he continued his service in English military and died from dysentery at the age of 55 in the year of 1596. He was buried in lead coffin at the sea, and his body has still yet to be found.