Ranulph Fiennes (Ran Fiennes) - English Explorer
Ranulph Fiennes is a British adventurer and novelist that is best known today for his various exploits around the world. He is especially hailed for being the first man to cross the Antarctica from one side to the other [via the pole] on foot. He holds several Guinness World Records and as an author, he released over a dozen fiction and non-fiction books, most notably biography of famous explorer Captain Robert Falcon Scott.
Fiennes was born on 7 March 1944 in Glasgow, Scotland, but he spent his youth in South Africa. After serving the Royal Army with Royal Scots Greys and Special Air Service, Fiennes began his life as an adventurer. He sailed across the White Nile in a hovercrafts (1969), explored Norway's Jostedalsbreen Glacier. His most ambitious adventure started in 1979, when he and his two friends Oliver Shepard and Charles Burton started the "Transglobe Expedition". They went from Greenwich England to the desert of Sahara, jungles of Mali and the Ivory Coast, and reached South Africa at Cape Town. From there they sailed to Antarctica and crossed it from one side to another visiting South Magnetic Pole. Next, they visited Australia, western shores of America, northern Canada and from there they successfully walked over Arctic visiting North Pole. On August 29 1982, they successfully returned to Greenwich completing their 100.000-mile long route across the globe.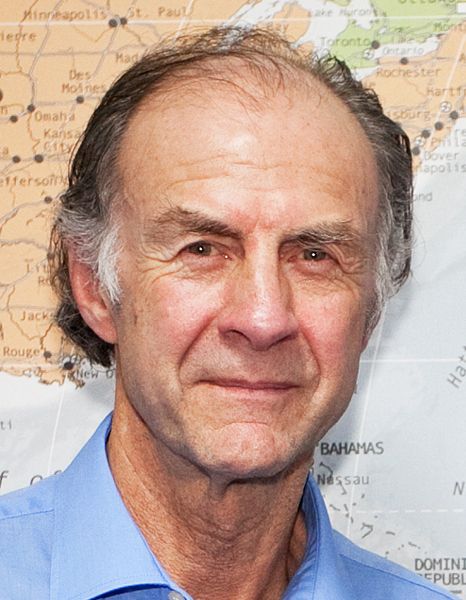 In following years, Fiennes led an expedition that discovered the lost city of Ubar in Oman. Fiennes also tried two times to cross Antarctica and one time Arctic on foot without any aid. He failed on all three attempts and managed to be evacuated to safety. On May 2009, Fiennes successfully climbed on the summit of Mount Everest becoming the oldest British person to achieve that goal.
In 1993, Ranulph Fiennes was awarded with Order of the British Empire for his endeavors and contributions with charities.