Biography of Ferdinand Magellan
Ferdinand Magellan (1480 - 1521) was a Portuguese explorer that is best known for being the leader of a first successful mission to circumvent the Earth. He made that journey after he has obtained a Spanish nationality and started serving King Charles I of Spain.
Magellan was born around 1480 at Sabarosa, Portugal and from early age, he showed interest for the sea. At the age of 25, he started his sea life by joining the fleet of the Francisco de Almeida. Magellan continued sailing for the next 12 years until he managed to convince Spanish king Charles I to grant him the mission to find the "spice route" via the far lands of India via the lands that were discovered by Christopher Columbus. The fleet consisted of five ships (Trinidad, San Antonio, Concepción, Victoria and Santiago) and 237 crewmembers set their sails on the 20 September 1519. During the first part of the journey they reached the coast of Argentine where the resupplied their food and soon after a small mutiny was squashed on two of the five ships. At November 1520, they traveled through the strait now known as the Strait of Magellan entering the waters of South Pacific.
They continued sailing to the west visiting the islands of Marianas, Guam and reaching the Philippines at Cebu. There he made contact with local leader Rajah Humabon and convinced him to convert to Christianity. Magellan was soon engulfed with a power struggle with hostile leader Datu Lapu-Lapu and on April 27 1521, Magellan and much of his crewmembers were killed during one of battles with his forces. Rest of his crew (now traveling on only two ships – Trinidad and Victoria) led by the Spanish navigator Juan Sebastián Elcano continued on their way home traveling straight west from the Philippines directly to the Africa and Cape of Good Hope. During that route, Trinidad was in dire need of repairs and they lagged behind the Victoria. By then, Trinidad was captured by the Portugal, and in later years, only 15 Spanish crewmembers managed to find their way to Spain.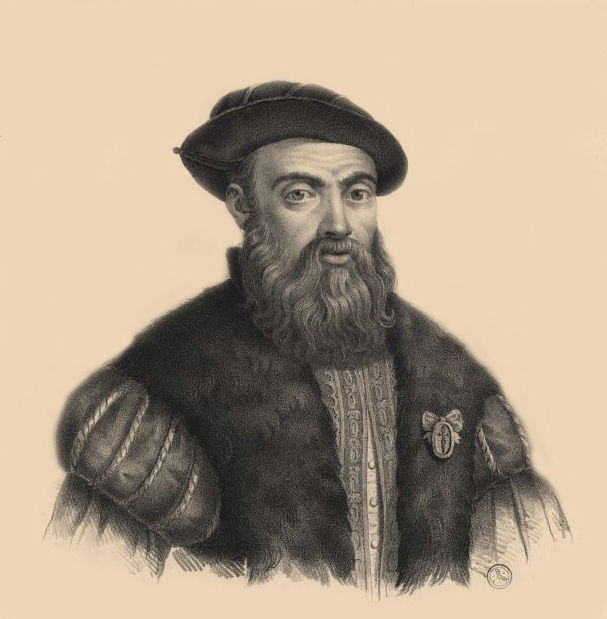 The last ship of the expedition Victoria continued on their way home, reaching the Spanish shores on September 6 1522 with only 18 crewmembers aboard. The journey that lasted almost three years was not financially successful but its scientific discoveries were substantial – newfound lands, wildlife, and size of the Earth. In addition, their continuing journey to the west caused them to lose one day on a calendar. This discovery brought the invention of the International Date Line.