Francisco Vasquez de Coronado Biography
Francisco Vasquez de Coronado (1510 - 1554) was a Spanish conquistador and explorer whois today remembered for his visits to New Mexico and parts of southwestern United States in mid-16th century. During the majority of his life he strived to find the mystical Seven Cities of Gold, which are today better known by the name El Dorado.
Coronado was born in Salamanca, Spain, as a son of wealthy Juan Vásquez de Coronado y Sosa de Ulloa and Isabel de Luján Juan Vásquez. After spending 25 years with his family, Coronado finally set to seas with the son of his father's patron, Antonio de Mendoza. After they reached Mexico, Coronado married Beatriz de Estrada, with whom he had eight children. During his early life he managed to conquer the area of Kingdom of Nueva Galicia (todays northwest of Mexico). It was during that time that he sent Friar Marcos de Niza into expedition north (into today's New Mexico), who came back to Coronado bringing the stories of a wealthy city, created from gold, sitting on a hill that overlooked pacific ocean.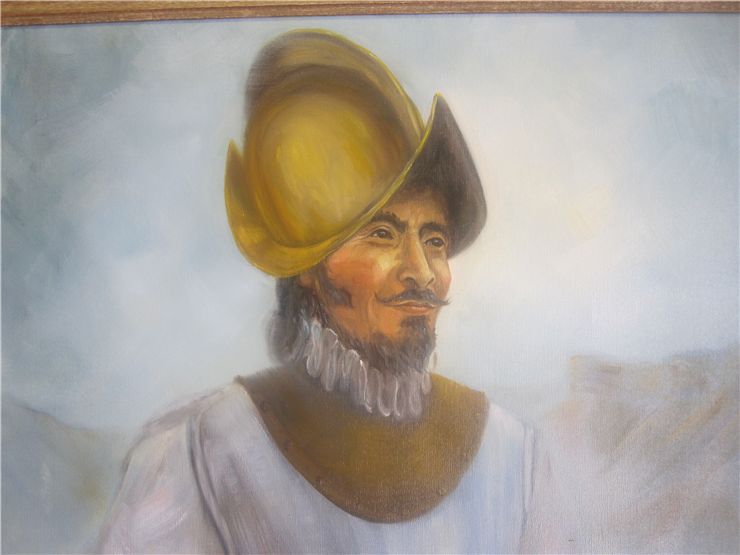 Emboldened by this story, Francisco Vasquez de Coronado formed a large expedition that had a goal to explore lands of northwestern Mexico. Separated in two groups (one traveling by land, and one carrying supplies over the rivers), Coronado led the force of over 300 Spaniards and 1300 natives in a search of El Dorado. During 1540 and 1541 Coronado traveled over much unexplored lands, following several leads, all leading into failure. After his patience came to an end in late 1541, one of the Indian guides that claimed the cities were real finally confessed that his stories were false. This realization finally gave reason to stop the search, and after spending winter on the banks of the river Rio Grande, expedition finally started its way home on April 1542.
Unsuccessful end of his exploratory mission brought many troubles to Francisco Vasquez de Coronado. In the following years he fell from the grace of local rulers, lived through public humiliation after his atrocities toward Indian slaves came to light, and received several demotions that finally left him working in a minor position in Mexico City.
Francisco Vasquez de Coronado died on 22 September 1554, at the age of 44.