Vasco Nunez de Balboa - Spanish Explorer
Vasco Núñez de Balboa was a Spanish explorer and conquistador that is best known for his exploits and discoveries in the early years of the 16th century. Today his is remembered as the fist European that reached the Pacific Ocean.
He was born in 1475 in Jerez de los Caballeros in Badajoz, Spain as the third or fourth son of the nobleman father Nuño Arias and mother Lady de Badajoz. Encouraged by the news of the Christopher Columbus discovery he embarked on a journey to the New World in 1500, and after five years of exploring Mexican gulf he settled in Hispaniola. There he lost of his wealth by being a farmer, but soon he returned to the sea, and eventually joined the crew of the captain Fernandez de Enciso. Together they searched for a place to form a new settlement and after few confrontations with hostile natives, they managed to secure a land on the west side of the Gulf of Mexico. There in 1510 Badajoz founded the first European settlement on the American soil, a city called Santa María la Antigua del Darién.
In the following few years, he continued to plunder the lands of Middle America and in 1513 he heard the first rumors of the "other sea" with rich golden deposits that lay across the land of west Panama. Even when he received news that Spain will not help him in this discovery, he assembled the crew and started his journey on September 1 1513. He traveled by canoes across the Isthmus of Panama, a small strip of land that lies between Caribbean and Pacific, and on September 25th he reached the Pacific. He named it "Mar del Sur" (SouthSea) but seven years later Magellan renamed it to Pacific Ocean because of its calm waters.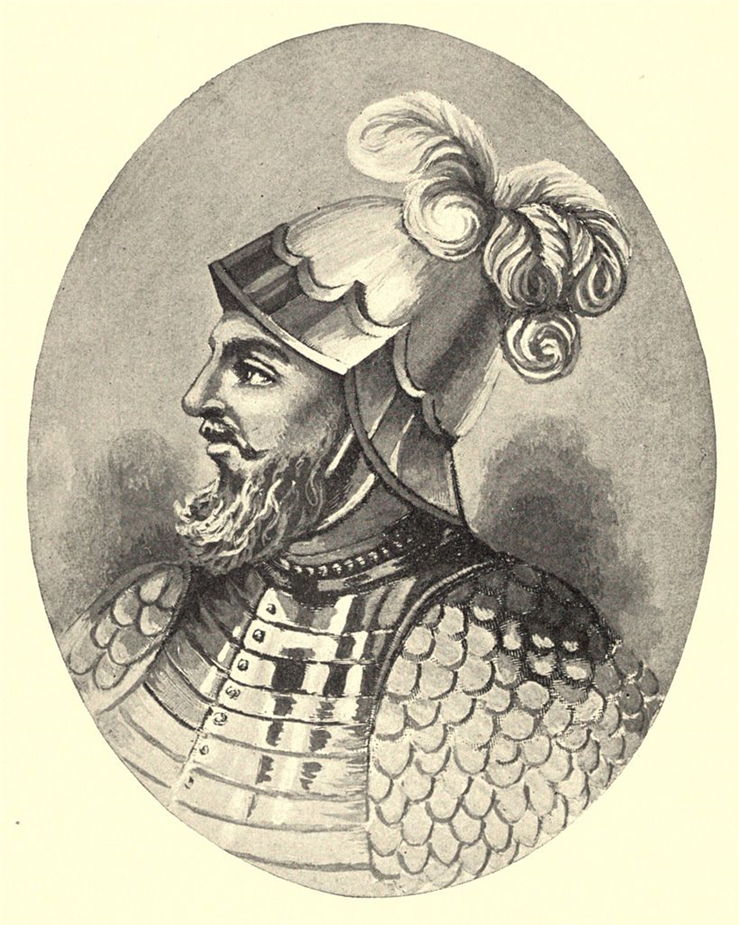 Vasco Núñez de Balboa died by decapitation in 1519 while being imprisoned on the Santa Maria, death that was brought to him by the dispute with several governors of that area (notably Francisco Pizarro and Pedro Arias de Ávila).