Donald Baxter MacMillan Biography
Donald Baxter MacMillan (1874 - 1970) was an American explorer, lecturer, sailor and researcher who is best known for spending his 46 year long career focused on exploring Arctic. He was a part of over 30 missions to the Arctic, managing to bring many changes into the way scientist explored that frozen.
Donald MacMillan was born on November 10, 1874 in Provincetown, Massachusetts, but has lived majority of his youth in Freeport, Maine after both of his parents died (father on sea, mother from unknown illness). He finished Bowdoin College in Brunswick with a degree of geology, and managed to teach Worcester Academy from 1903 to 1908.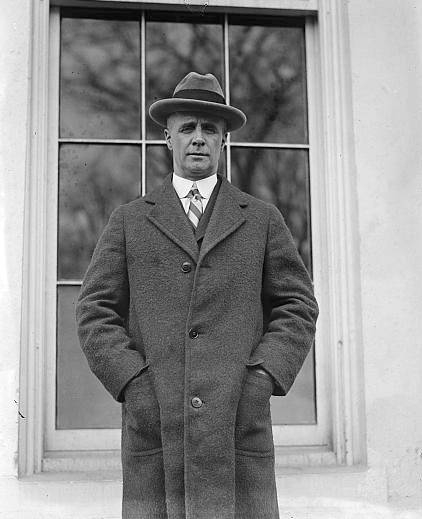 During 1908, life of Donald MacMillan suddenly changed when he managed to save two groups of stranded arctic explorers in just two days, earning respect from many famous polar explorers. After being contacted by Robert E. Peary, MacMillan became part of a famous polar mission to the pole, and managed to reach 84°29'. There he was sadly turned home by Peary because frozen heels, and just 26 days later Peary allegedly managed to reach North Pole.
In the following years, MacMillan spent time learning more about Labrador and the lives of Innu and Inuit people that lived there. He managed to create first dictionary of the Inuktitut language. In 1913 he followed advice of Robert Peary who claimed that he saw mysterious land mass near the north of Greenland, and organized Crocker Land Expedition that soon found out that Peary saw a mirage (or hoax). Entire expedition became stranded until 1917 when another famous captain Robert A. Bartlett managed to save them with his ship "The Neptune".
After serving in a World War I as a Navy officer, MacMillan managed to secure funds to another Arctic expedition in which he managed to establish first radio station on the frozen ice, staying in contact with the rest of the world while he and his team wintered there between 1921 and 1922. Few years lasted in 1926 he led the small team of explorers to Labrador and Greenland, where they searched for the remains of the ancient Norse settlement that was supposedly built there 1000 years ago, supposedly by Leif Ericson (who first reached North America) or his compatriots from Iceland. They only managed to found settlement that was dated to be around 100 years old.
Donald MacMillan also served in the World War II, and has continued to sail in the North Sea until his old age. His last visit to the Arctic happened in 1957 when he was 82 years old. He died on September 7, 1970, and was buried in Provincetown, Massachusetts.