Richard Byrd and His Polar Adventures
Richard Byrd (born as Richard Evelyn Byrd, Jr) is today remembered for his long and distinguished military career and as one of the most famous polar explorers who made his adventures after the end of the so called "Heroic Age of Antarctic Exploration". His contribution are numerous, but can mostly be confined to the area of polar logistics, aeronautics, and modern expedition organizing. During his life he made several polar adventures, which led him to believe that he was the first man who crossed both North and South Pole by air. This claim is however unproven by the modern historians and scientists, who believe that he has managed to reach only South Pole with his aircraft.
Richard Byrd was born on 25 October 1888 in Winchester, Virginia as a son of Richard Evelyn Byrd, Sr, member of the one of the first families of Virginia that can trace its family tree back to famous John Rolfe and his wife Pocahontas. From the young age Richard was interested in military life, and after attending Virginia Military Institute and United States Naval Academy he joined the army before the start of the First World War. During that time he gained affinity for flying and was instrumental in innovation of several new navigating techniques for flying over Open Ocean. In 1919 he was the first man who managed to cross Atlantic using prototype of "flying boat" NC-4 aircraft.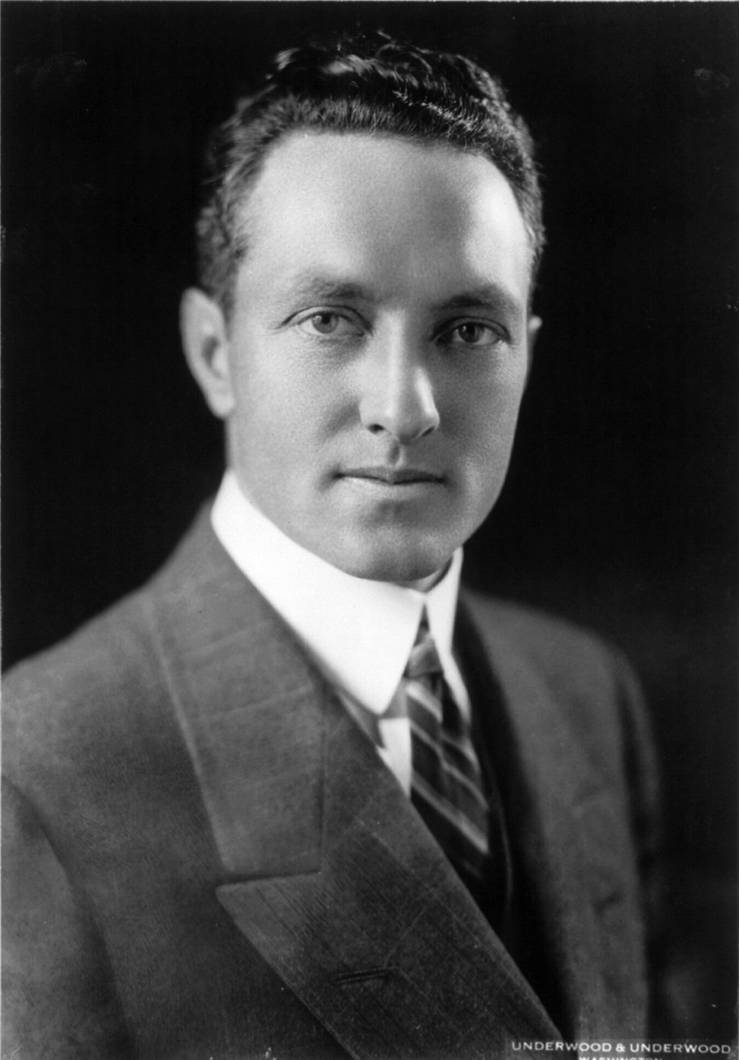 On 9th May 1926 Byrd went on his first polar adventure. Together with fellow pilot Floyd Bennett he boarded Fokker F-VII Tri-motor airplane named "Josephine Ford" and flew over the North Pole. This trip immediately captured the attention of United States journalist and military officials, bringing Bird considerable fame, funding for future missions and Medal of Honor award for his courage in extreme circumstances. However, scientists and historians have found significant inconsistencies in the official records of Byrd that showed alternate trajectories of his flight and erased data from his log book. Today it is widely believed that Byrd did not managed to fly directly over the North Pole, and that this accomplishment was achieved by famous Norwegian explorer Roald Amundsen and his crew who fly over North Pole only 3 days after him.
During following year, worldwide public was fascinated with the idea of continuous Trans-Atlantic flight between New York and Paris. Byrd naturally wanted to enter into widely publicized Orteig Prize competition, but crash in one of his test flights brought delays which enabled Charles Lindbergh to win the prize. Only few days later Byrd managed to repeat same feat.
In 1928 Byrd set his sights on Antarctica. With the expedition that consisted of two ships and three plains he established base camp called "Little America" on Ross Ice Shelf, from which many foot, sled and airplane expeditions were launched. After first winter has passed, Richard Byrd made his famous South Polar flight on 28 November 1929. This time, Byrd and his crew took special precautions with the data collection, which satisfied worldwide scientific community, awarding him the claim of first South Pole flyover.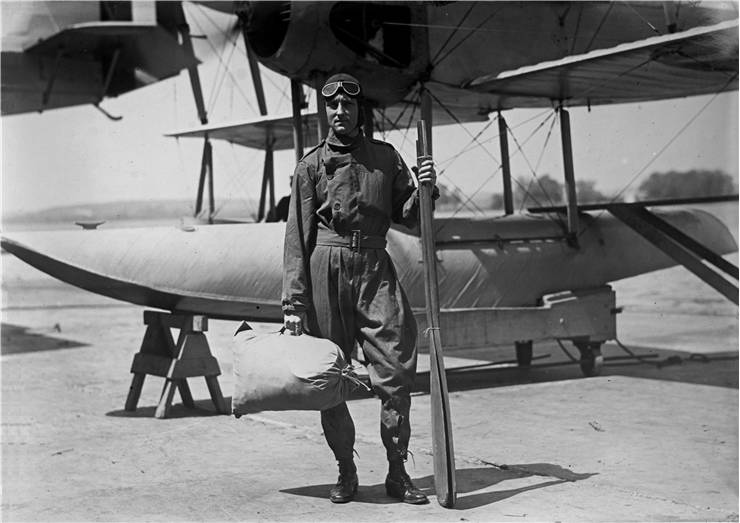 After this success, Admiral Richard Byrd took part in four more Antarctic expeditions (1933–35, 1939–40, 1946–47 and 1955–56), once even managing to survive there 5 winters alone while operating metrological station. He was also leader of the expeditions that established three scientific bases on Antarctica - McMurdo Sound, Bay of Whales and South Pole base.
One year after his final Antarctic mission, Richard Byrd died from a heart ailment at his Brimmer Street home in Boston.