Roald Amundsen - Famous Norwegian Explorer
Roald Amundsen was a Norwegian explorer best known for his missions in the south and north Polar Regions. He was the first man to reach the South Pole and a first man to reach both Poles.
He was born on 6 July 1872 in Borge, Østfold, Norway as a fourth son of Jens Amundsen, respectable ship owner. At the age of 21, he started his life at the sea with a goal to live his life as a explorer. After a unsuccessful two year Antarctic mission led by the Adrien de Gerlache, he returned to Europe where he prepared for his first solo discovery. In 1903, he embarked on a mission to find the route trough the Northwestern Passage – small stretch of sea located between Arctic and Northern Canada that was previously unsuccessfully explored by several famous navigators John Cabot, Jacques Cartier, Henry Hudson, and James Cook. Traveling on a ship named Gjøa with six crewmembers, he successfully traveled trough those frozen waters gaining the knowledge of the lands and survival skills of the Northern people.
In the following years Amundsen planed his mission to North Pole but when he found out that explorers Frederick Cook and Robert Peary have already reached it he turned his sights to the South Pole. In June 1910, he left Norway and 6 months later reached the continent of Antarctica establishing the camp in the Bay of Whales. He made two attempts to reach the South Pole. During the first, he encountered extreme cold weather that made him return to camp. Second attempt was made with a crew of 6 people, 4 sleds and 52 dogs, travailing on a route that was previously explored by explorer Ernest Shackleton. On December 13 1911, Roald Amundsen successfully reached the South Pole, naming that land as King Haakon VII's Plateau. Only five weeks later English explorer Robert Falcon Scott would reach the Pole, just to tragically die from cold and starvation while returning to his base camp.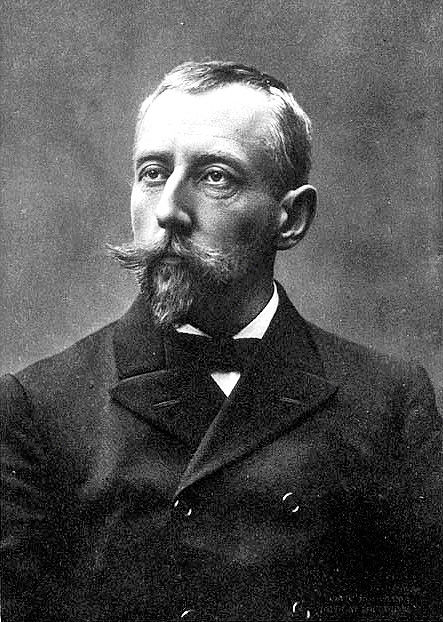 After that successful feat, Amundsen went on a mission (1918-1925) to explore the waters of the Northwestern Passage. During that time, he collected great amounts of significant scientific data, and become interested in airplanes. He tried several times to flew over Arctic by air, a feat that was successfully made in 1926 when he and crew of 15 flew over the North Pole in a specially designed aircraft called Norge. Amundsen's aerial expedition was a fourth one that claimed success in reaching the North Pole (other three were on foot made by Frederick Cook in 1908, Robert Peary in 1909, and Richard Evelyn Byrd in 1926) but his was the only one that contained verified proof of their exact route.
Roald Amundsen died on June 18, 1928 while flying on a rescue mission in search of a missing plane. His body was never found.