Frederick Cook - Famous American Explorer
Dr. Frederick Albert Cook was American explorer and Physician that is best known for his claim of being the first man that reached the North Pole in 1908. His claim is widely speculated to be false, and discovery was credited to the Robert Peary that reached the Northern Pole in 1909.
Frederick Cook was born on June 10, 1865 in Hortonville, Sullivan County, New York as a son of a recent German immigrant Dr. Theodore A. Koch and Magdalena Long. After receiving his M.D. status in 1890, he started his life as explorer. He was a member of a several Arctic expeditions, most notably with Robert Peary (1891-1892) and Adrien de Gerlache (1897–1899). During those missions, Cook also made acquaintance with famous Norwegian explorer Roald Amundsen.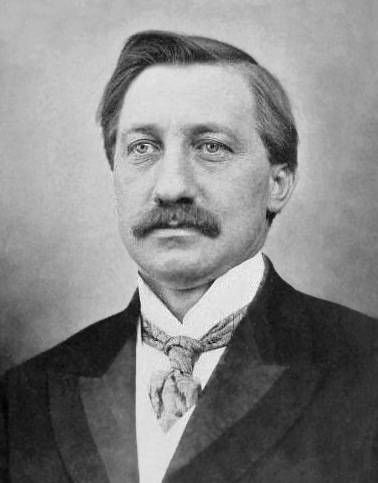 His journey to the North Pole started in 1907 after his short exploration of the Mr. McKinley witch brought him more controversy later on (he did not provide any proof that he reached its peak). Cook's North Pole expedition consisted of a very small team, only himself and two Inuit men (Ahpellah and Etukishook).
After fourteen months on the Arctic, he returned to civilization on Greenland. Again, he did not manage to provide certain proof of him reaching the North Pole. According to his claims, he left Annoatok settlement in Northern Greenland in February 1908 and has reached Northern pole on April 22. From there they encountered several weather problems, molten ice that cut of his route, and has managed barely to survive reaching the Annoatok in spring of 1909. Logbooks with his measurements were never recovered and few pieces of sextant navigational data that Frederick Cook released in 1911 contained incorrect information.
In the following years, his reputation was severely damaged, and international press and scientist all claimed that expedition of Robert Peary was first on the Pole. During early 20s, he was incarcerated and sentenced to jail until 1930 for his unlawful involvement with Texas oil business.
He died on August 5, 1940 from the cause of cerebral hemorrhage.