Ernest Shackleton - Biography of Famous English Explorer
Ernest Shackleton was an Anglo-Irish explorer who is best known for his exploits at Antarctica during the early years of the 20th century. He was one of the key men who explored that region and was responsible for finding the route witch was used by first expedition who reached South Pole (Roald Admunsen, 1912).
He was born on 15 February 1874 in Kilkea, County Kildare, Ireland as a son of Henry Shackleton, landowner and a doctor. After finishing Dulwich College, he joined the Royal Navy at the age of 16. Shackleton sailed the seas on various naval merchant ships until the 1901 when he managed to convince several officers to be a member of "Discovery Expedition" fleet that was scheduled to visit Antarctic waters. During those times, they established a land camp and conducted several scientific experiments (first balloon flight over the ice and first use of the sledge dogs on Antarctic). Sadly, in 1903, his health becomes weakened by the cold weather and he was sent home by HMS Morning.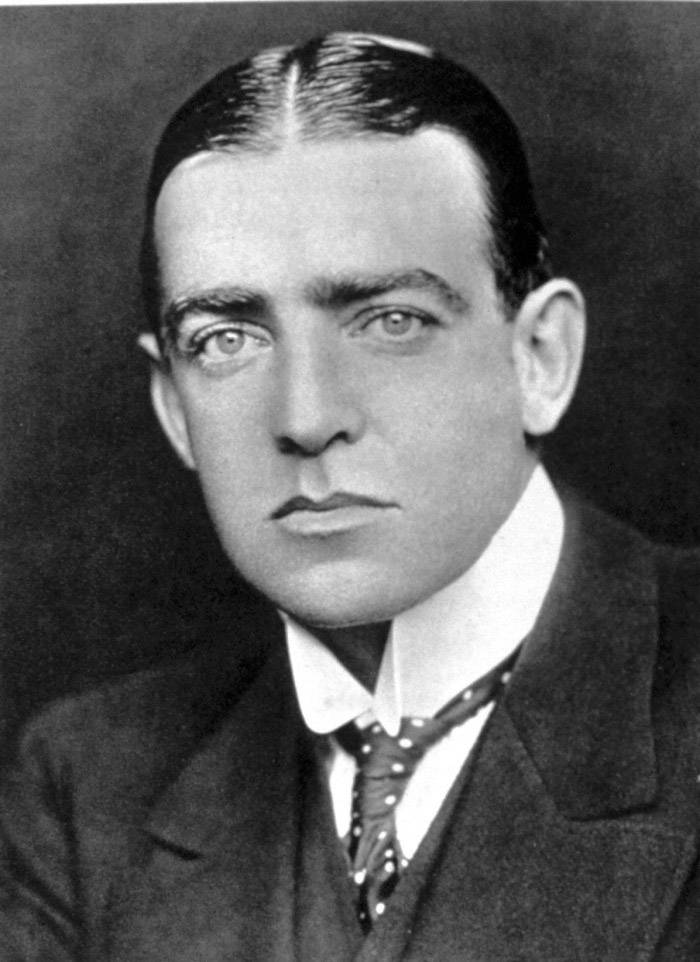 Four years later in 1907 Shackleton was chosen to be a leader in a new Antarctic expedition with a mission to explore deeper into continent. He reached the land on 29 January 1908 and after many delays, Shackleton started his land journey to south on 19 October. After three months on the road, they managed to come only 112 miles from the pole, but diminishing rations made them decide to turn back. In England Shackleton become true public hero, and on 12 July 1909, King Edward VII made him to be Commander of the Royal Victorian Order and a knight. In the following few years he shared his experiences from the Antarctica, and several of his peers (Robert Falcon Scott and Roald Amundsen) used them in their journeys to the Pole in 1912.
After hearing that Pole was reached Shackleton begun preparing a mission in witch he planed to cross the entire continent of Antarctica from one side to the other while visiting the Pole. Original plan was that Shackleton will start journey with ship "Endurance" and another ship "Aurora" would wait for them on the other side of Antarctic, but troubles soon changed those plans. On 19 January 1915, "Endurance" became frozen in ice and Shackleton soon realized that they would not be able to get free from it until spring. They remained stuck there until 21 November when ship finally sunk under the ice. Survivors made a camp on ice, hoping that water current will bring them closer to the 400km distant Paulet Island. On 9 April, their ice started braking and Shackleton ordered his crew to try to reach land in small rescue boats. After five rough days on the sea and 497 days after they left the Europe, they managed to travel over 90km to the shore of the small inhospitable Elephant Island. From there Shackleton formed a five-man crew with task to reach the South Georgia whaling stations and search for help. After almost three weeks on the sea, he finally reached whaling station at Stromness. From there he formed the rescue party witch successfully evacuated all of his crew stranded on Elephant Island.
After he returned home, Shackleton joined the British Army during the World War one. In 1920 he embarked on another mission that was supposed to chart the islands surrounding the arctic continent, but on January 1922, Shackleton suffered fatal heart attack near the coast of the island South Georgia.