Sir Edgeworth David Biography - Famous Antarctic Explorer
Sir Edgeworth David (28 January 1858 – 28 August 1934) is today remembered as one of the most popular and distinguished polar explorers of early 20th century, whose exploits managed to make him a household name during the height of the period known as Heroic Age of Antarctic Exploration that lasted between late 19th century and end of Shackleton's last Imperial Trans-Antarctic Expedition that was finished in early 1917. Feats that managed to make Sir Edgeworth David so famous was discovering Hunter Valley in Western Australia and leading first expedition that managed to reach South Magnetic Pole in January of 1909.
Edgeworh was born in St. Fagans near Cardiff, Wales, as the eldest son of the priest and scientists William David. He attended Magdalen College School in Oxford since the age of 12, quickly receiving scholarship to become pupil in New College, Oxford. However, at the age of 18 he started suffering from heart problems, which prompted him to move to Australia where he wanted to recuperate. There he became invested into geology, which became his passions even when he returned home to Wales. In 1882 he accepted the post of Assistant Geological Surveyor to the Government of New South Wales, Australia, which enabled him to start exploring areas of this continent that were not discovered. He successfully searched for tin, discovered large seams of coal, attained position of Professor of Geology at the University of Sydney and more.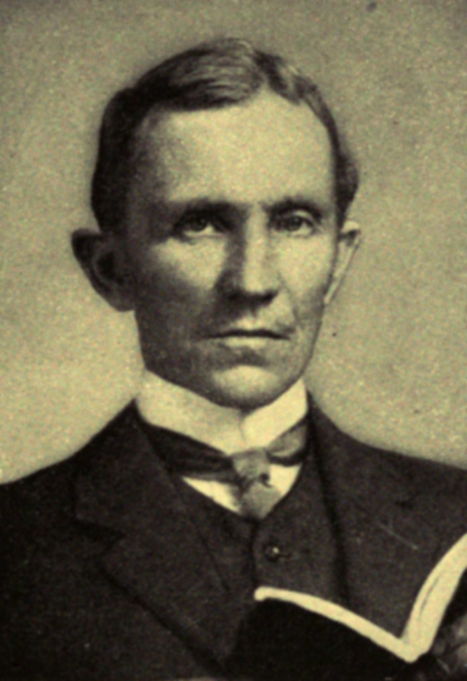 The involvement of Edgeworth David into Antarctic exploration started in 1907 when he received invitation from Ernest Shackleton to join him in his famous Nimrod Expedition. With Edgeworth reaching 50 year of age, he decided to join in limited capacity, but that still enabled him to make some significant feats, such as first climb to the summit of Mount Erebus, the only active volcano in Antarctica. Much more impressive trek across the frozen south happened between 5 October 1908 and 16 January 1909, during which Edgeworth David managed to successfully lead a team of explorers to the South Magnetic Pole and claim that discovery to the British Crown. Upon returning home in late March of 1909, Shackelton and Edgeworth David were welcomed as heroes, enabling them both to continue pursuing their goals. Shackelton gathered funds for another expedition, while David was more interested in compiling the newfound data into geology books.
During World War I, Edgeworth David served as a major who had title Geological Adviser to the Controllers of Mines in the First, Second and Third Armies. His primary goal was to helo ground soldiers to more easily mine tunnels that could be used for strategic offensive and defensive purposes, digging of water pits, construction of dugouts, trenches and more.
During his life, Edgeworth David was honored with many awards, including Companion of the Order of St Michael and St George in Australia, title of Doctor of Science from Oxford University, Knight Commander of the Order of the British Empire, and many others. He died on 28 August 1934, leaving behind his three children, of which Margaret McIntyre became famous for being the first woman elected to the Parliament of Tasmania. She was also awarded with the awarded the Order of the British Empire.