Sir Martin Frobisher Biography
Sir Martin Frobisher was a famous English seamen, privateer and explorer that is today best remembered for unsuccessful exploration of Northwestern Passage and gold mining career.
Frobisher was born between 1535 or 1539 in Altofts, Yorkshire, and between 1560 and 1561 he formed his initial plans to find the elusive Northwestern Passage - trade route between North America and Artic that could potentially greatly benefit trade between Europe, North America and India.
After 5 years of gathering resources, he finally procured necessary funding's and crew for this three borrowed ships. He set sail on June 1576, and quickly lost one of his ship in a sudden and violent storm. Even though his journey was unsuccessful, he brought home with him a peace of black ore for which he suspected it contained gold.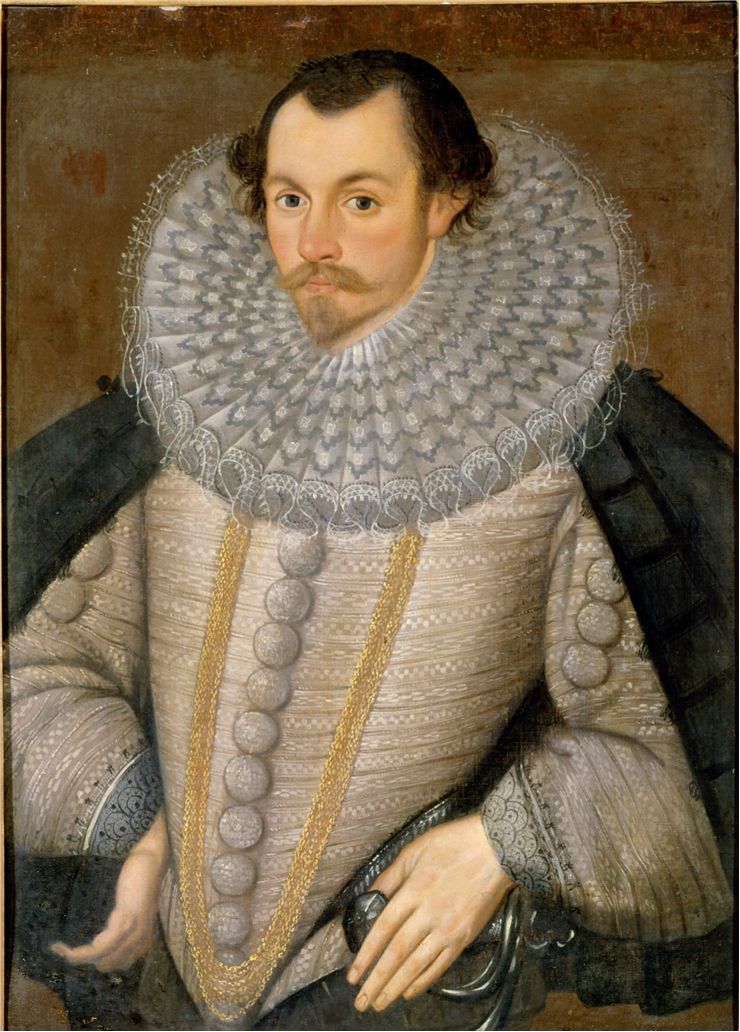 Second voyage of Martin Frobisher received much more attention, financial backing and government support. Larger fleet was assembled, and Frobisher received permission to claim any newfound land as his own. Even though discovery of Northwestern passage was one of the objectives of this voyage, majority of its time was used by full complement of miners and equipment that collected around 200 tons of soil. After slow journey home, English crown welcomed Frobisher and started evaluating the newfound land for gold.
Even though amount of found gold was low, English crown still held hope that newfound lands in Canada still have major gold mining potential. Because of that, Frobisher received commission for his third and final expedition, this time equipped with 15 ships. During the expedition, many problems prevented the settlers to build permanent settlement, and after return to England majority of the soil was deemed worthless. Some of the cost of the mission was eventually recouped by selling the found Iron Pyrite.
With another unsuccessful journey behind him, Frobisher fell out from the Crown's grace. He spent several following years as a privateer and pirate, fighting against the Spanish. Together with Sir Francis Drake he managed to win several notable battles against the Spanish. Hostilities between England and Spain finally reached highpoint in the summer of 1588 when armada of 132 Spanish ships set sail toward the England, and clashed against 34 English warships ships and 163 armed merchant vessels. After winning the battle, English crown knighted several captains of their ships, including Martin Frobisher.
In the years after the end of the battle against Spanish Armada, Frobisher continued his privateer activities on the sea. On November 22, 1594, Sir Martin Frobisher died during one of his raids on Spanish Fortresses on the coast of Brittany.