Sir Alexander Mackenzie Biography and Facts
Sir Alexander Mackenzie (1764 - 1820) was a famous Scottish explorer who managed to distinguish himself for his exploratory Peace River Expedition in which he managed to traverse the then unexplored areas of modern British Columbia in Canada and become first European to reach Pacific Ocean during east to west crossing of the north American continent, the whole 10 years before the legendary mission of Lewis and Clark. He did this exploit under contract from North West Company who was interested in establishing new fur trade routes on the northwestern regions of North America.
Alexander Mackenzie was born sometimes in 1764 in Stornoway, Isle of Lewis, the largest island of the Western Isles of Scotland, as the son of the merchant Kenneth 'Corc' Mackenzie and his wife Isabella MacIver. At the age of 10, he and his father sailed for the New York City to join his uncle John Mackenzie. During American War of Independence his father and uncle served in the King's Royal Regiment of New York as lieutenants, which forced young Alexander Mackenzie was sent to join the rest of the Mackenzie in Montreal. There he found the job as an apprentice at "Finlay, Gregory & Co.", one of the most famous fur trading companies in the area around Montreal. After that company merged with North West Company, Alexander Mackenzie got the chance to explore the rarely visited areas of Canada. He formed several settlements and trading posts, explored rivers who flowed toward northwest, and even managing to reach with canoes all the way up to Arctic Ocean on 14 July 1789. River that he used to make that feat was later named Mackenzie River.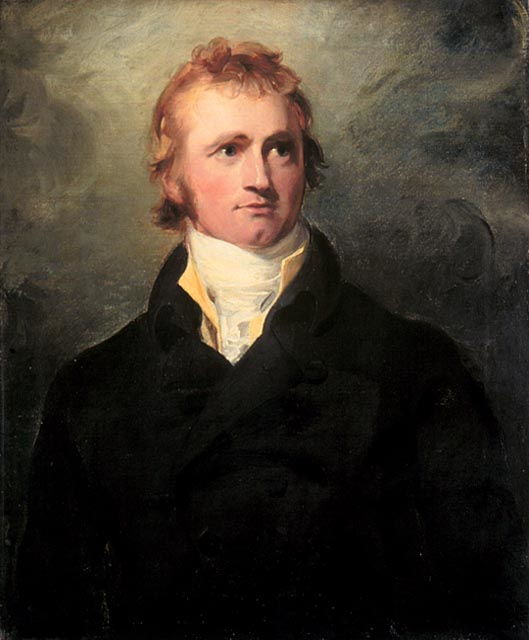 The most important exploration mission of Alexander Mackenzie happened between 1792 and 1793 when he, two native guides and six Canadian voyageurs tried to locate easy route to the Pacific. He traveled via Peace River and found a fork that led him westward. He wintered in the location that would later became known as Fort Fork. After winter he crossed Continental Divide, encountered upper reaches of the Fraser River, traveled upstream of West Road River, crossed Coast Mountains and finally followed Bella Coola River all the way to the Pacific Ocean which he reached on 20 July 1793 at the location that is today known as Bella Coola Valley. He managed to miss the famous English explorer of Canada George Vancouver on that location by just 48 days.
The exploits of Alexander Mackenzie were recorded and published in 1801, year before he received knighthood. After that he served Legislature of Lower Canada from 1804 to 1808, after which he returned to Scotland in 1812 where he married heiress of Avoch (fourteen-year-old Geddes Mackenzie) with whom he had three children. He lived until 12 March 1820 when he died from kidney Bright's disease and was buried in Avoch, Black Isle.