Juan Ponce de Leon Biography
Juan Ponce de Leon (1474 - 1521) was a Spanish explorer who is today best remembered for his discoveries in the North America. He was one of the first European who entered Gulf of Mexico and a leader of a first expedition that set foot on the Florida. In addition to his exploration, he gathered considerable fame as a successful politician, noble, governor and was very influential in spreading the myth of the Fountain of Youth, for which he claimed was located in Florida.
Juan Ponce de Leon was born in in Santervas, Spain sometimes between 1460 and 1474 as a son of a wealthy and noble family. After finishing his education by learning several languages, physics, geometry, mathematics and astronomy he joined the court of Spanish royal family where he served as a page to Pedro Nunuz de Guzman, Knight Commander of military order of Calatrava. During early 1490s he traveled the seas as a privateer, fighting against Moors in the Atlantic. However, after the hostilities ended, he found himself bored with the life on the land. Seeing incredible potential in the recent discovery made by Christopher Columbus, he grabbed the first chance he got and joined Columbus on his second journey to West Indies in 1493. After several years at the sea, Juan Ponce de Leon gained significant knowledge about naval life. He visited Hispaniola where he confronted hostile native Indians, searched for gold in Haiti, and even founded a Spanish settlement there. When Columbus decided that it is time for his return back to Europe in late 1494, Juan Ponce de Leon decided to stay and try to use his newfound knowledge to expand his wealth.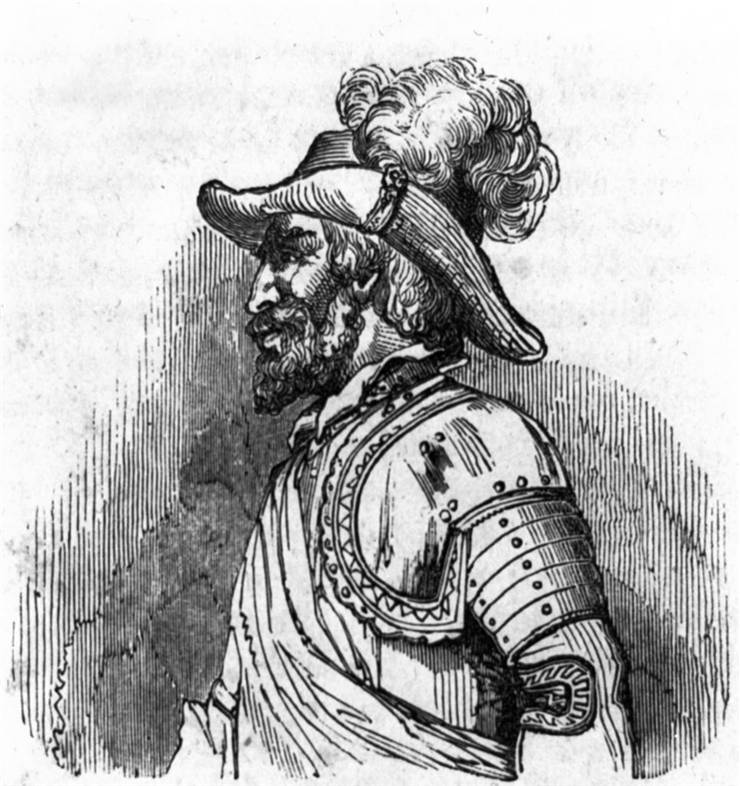 His patience finally paid off 18 years later when he received permission from Spanish king Charles V to explore modern day Bahamas and seize the newfound lands as his own. During that time Ponce founded the city of Puerto Rico, and explored the sea near the Florida. After returning to Puerto Rico he successfully won another grant which empowered him to seize the lands in the newfound Florida. Equipped with the crew of two ships, he successfully colonized the Florida by establishing first city on its grounds. During the building of that settlement, crew of Ponce de Leon expedition became under attack from hostile native Indians. Wounded from the poisoned arrow, Ponce quickly traveled to Havana, where he eventually died from his battle wounds.
Juan Ponce de Leon is today remembered for his discoveries in the Central America, establishment of the famous city of Puerto Rico and his lifelong desire to found the Fountain of Youth.