Douglas Mawson - Polar Explorer
Douglas Mawson (5 May 1882 – 14 October 1958) was an Australian geologist, academic, chemistry demonstrator and Antarctic explorer who managed to distinguish himself as one of the most famous explorers during the popular "Heroic Age of Antarctic Exploration". During his career as a explorer, he went on several expeditions to the frozen continent, where he most famously managed to reach Magnetic South Pole on 16 January 1909.
His was born on 5 May 1882 in Shipley, West Yorkshire, England, United Kingdom. He attended schools in England, where he managed to achieve notable accomplishments as geologists and lecturer at the University of Adelaide, Australia. However, it was his field work that got him the attention of the public. In 1907 he joined the first expedition of Ernest Shackleton, who had the goal of reaching South Pole. Mawson however was not a part of the main expedition (which went on to a grueling land journey that stopped only 180km form the pole). He stayed on Antarctic with his mentor Edgeworth David stayed an extra year, managing to climb the continent's second highest volcano Mount Erebus and reach South Magnetic Pole by land.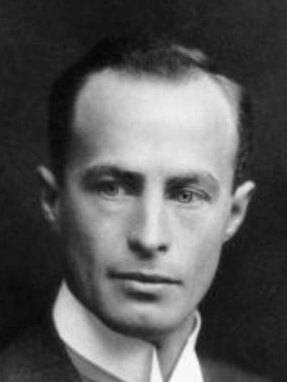 After returning home in 1909, Douglas Mawson started preparing himself for the next adventure. He passed the opportunity to join Robert Falcon Scott's Terra Nova Expedition in 1910, and managed to form his own expedition called "Australasian Antarctic Expedition" with a goal to reach by then totally unexplored areas of King George V Land and Adelie Land. With the plan to explore and chart over 2000 miles long coast of Antarctic, preform geological studies, various other glaciological and biological scientific experiments, and once again reach South Magnetic Pole, Mawson started his journey on 2 December 2011 onboard ship SY Aurora.
Upon arrival to Antarctic, Mawson established main camp at Cape Denison in Commonwealth Bay where he and 18 men wintered between 1912 and 1913, and two auxiliary bases for material support and wireless communication. All three bases were used constantly for detailed scientific studies, which were not present in almost all other expedition during that time. Mawson also coordinated and was a part of exploration with sledding expeditions – five were launched from main camp, and two from support ones. During one of those journeys, Mawson and his two colleagues Xavier Mertz and Lieutenant B. E. S. Ninnis went to explore King George V Land in late 1912. After 3 weeks of traveling, one of their sleds fell into a hidden crevasse, killing Ninnis and destroying most of their supplies. Mawson and Metz immediately turned for a long journey home over 480 km of frozen wasteland, but during that journey Metz died because of food poisoning (he ate several dog livers, which had poisonous amounts of Vitamin A). After barely surviving another sudden fall into another crevasse, Mawson managed to return to main base, dragging with him sled that carried collected scientific data. Sadly, upon returning to base, Mawson and his six colleagues found out that their supply ship was called back home, so they were forced to remain on Antarctica during the winter of 1913-1914.
Public remembered him for two of his journeys to frozen continent, his popular book "The Home of the Blizzard" in which he revealed his finding of strong 1912 Antarctic winds (average wind speed in April 19 mph, April 51.5mph and May 67.7 mph, with 24 May 1912 storm reaching winds of almost 200mph). For his heroic adventures, Douglas Mawson was knighted into Order of the British Empire, Fellows of the Royal Society and Australian Academy of Science.
He died at his Brighton home on 14 October 1958 at the age of 76 from a cerebral hemorrhage, leaving behind his wife Francisca Adriana (Paquita) Delprat and two daughters Patricia and Jessica.