Sir George Back Biography and Facts
Sir George Back (1796 - 1878) was a famous British naval officer that managed to reach rank of Admiral while serving not only as a serviceman, but also as a celebrated explorer of the Canadian Arctic waters and nature. During his long career in which he even managed to see several years of war while serving as a young volunteer during Napoleonic Wars, he managed to be remembered for expeditions to Artic waters and several expeditions to the coast of North America where he surveyed and made maps of several unexplored areas.
George Back started his career at sea as a young volunteer on frigate HMS Arethusa, which saw several battles during Napoleonic (first when Back was only 12) until entire crew was captured by the French. He remained as their prisoner of war until 1814, after which he returned to Navy by serving as midshipman (lowest crew rank) on several ships. In 1818 he experienced his first big exploratory missions under the leadership of the John Franklin, who visited North America three times between 1818 and 1826 (sea mission, Coppermine Expedition and MacKenzie River expedition). By the end of those three missions, George Back was promoted to the rank of Commander, but because he lacked appointment to command his own ship, he remained in England until 1833.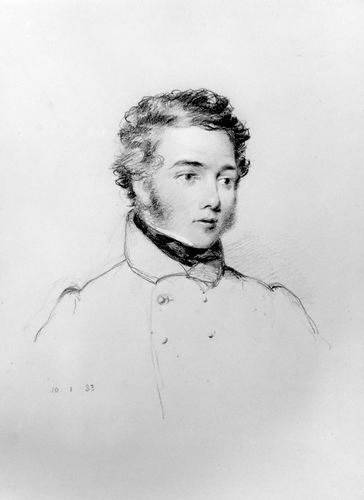 First expedition that George Back led happened in 1833 when he proposed to visit area that was connected with North American fur trade close to Great Slave Lake and Great Fish River that was undiscovered yet by any European or American. Also, his secondary goal was to find the fate of explorer John Ross who went to Arctic waters in 1829 never to be seen again (he returned to England shortly after Beck embarked). Back started his journey in February of 1833, managing to chart many new unexplored areas of Northern Canada. Results of this journey made George Back one of the most sought after explorers because of his talent of making maps and painting very realistic images and sketches (which he learned how to do during his imprisonment in France). After return home, Back's discoveries were popularized in his 2 volume-long description of journey, filled with sketches, and details on botany, meteorology and other findings.
His much more famous journey happened between 1839 and 1837 when Back (now with the rank of Captain), with a goal to explore the unseen territory of Black River and beyond the Point Turnagain that was discovered by John Franklin. In order to do that, he has given control over HMS Terror, with crew of 60 men and provisions to last him 18 months. He very slowly managed to pass Orkney Islands and reach Hudson Strait where he was blocked by ice that totally engulfed his ship. HMS Terror then became locked in advancing ice for 10 months, and in one time ice pushed ship 40 feet up the side of a cliff. Battling extreme cold, exhausting, scurvy and lack of resources, crew of HMS Terror managed to survive the winter only by the fact that Terror was a very strong converted bomb vessel that resisted pressure of ice. After ice retreated, they started journey home in very damaged ship. After receiving additional damage by iceberg, George Back managed to beach the ship on the coast of Ireland. The last part of the journey was performed with ship that was incredibly damaged.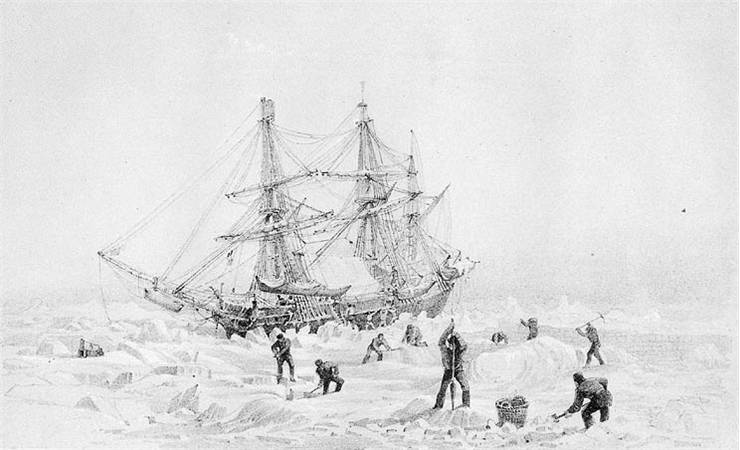 After return from "Frozen Strait Expedition", poor health forced Back to retire from active Navy service. He was knighted in 1839, gained nomination of rear-admiral, advised during time of the search for John Franklin's lost expedition, served as vice-president of the Royal Geographical Society and reached rank of full Admiral in 1876. He died on 23 June 1878 in London, aged 81.